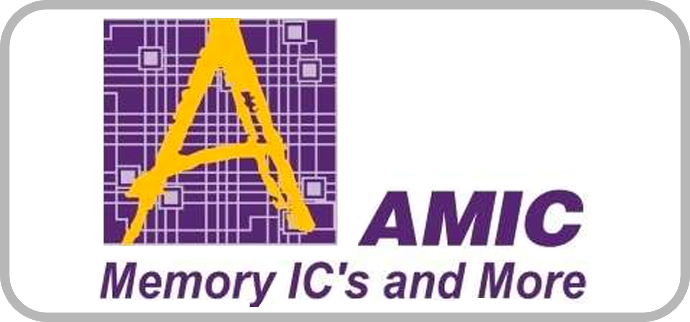 The terminology (KGD) is an acronym for Known Good Die. AMIC's Known Good Die products are the solution for our customers who need to have memory functions into their (MCP) Multi-Chip-Package or so called (SiP) System-In-Package solution.
With AMIC's Known Good Die products our customer receive tested devices which have passed standard or special selected testing criteria. By defining the testing criteria together with our customers the yield during assembly can be enhanced and the reliability level per die will be improved.
AMIC has already a profound track record in Known Good Die services.
We offer the following Memory IC's for our KGD services:
Parallel NOR FLASH , Dual-Bank NOR FLASH, and SPI FLASH
DRAM, SDRAM and ultra low power SDRAM
Low Power SRAM
AMIC's partners in packaging and testing will assist our customers even further. Total SiP Services and comprehensive design support which can include:
Feasibility study and cost saving program
Technical evaluation program:
whole chips simulation environment including SiP RLC & timing
Chip DRC & SiP design from DFM consideration
Chip pad layout optimization
DFT and BIST development
Total solution service from chip implementation, SiP package design and final testing.